REFERENCE DATA MASTER & TAXONOMY
Reference Data Master: A Single Source For Crypto Data
Similar to a Security Master for traditional assets, DAR's Reference Data Master is your single source for all data related to crypto assets, derivatives, and exchanges.
Track crypto assets across all systems and exchanges using unique identifiers (including SEDOLs)
Establish a data governance framework that identifies data exceptions
Increase accuracy and efficiency with a unified view
With public digital assets, associated derivatives, and exchanges all included, the Reference Data Master offers coverage across the cryptoverse.
Our Reference Data Master captures complexities unique to the crypto market, like details on the project that oversees the asset, the asset's benchmark and vetting status, circulating supply and market capitalization.
With an available API and CSV, XLS, and XML files ready for delivery via email or FTP, you choose the format that matches your needs.
Digital Asset Taxonomy System: The Broadest Coverage In The Market
The Digital Asset Taxonomy System (DATS), developed in collaboration with the Wilshire Digital Assets Advisory Group, classifies over 1,600 digital assets to enable sector-based performance attribution, sector theme assessment and the construction of custom portfolios.
Offering the broadest coverage in the market, DATS was designed from the bottom-up to capture the nuances of the digital landscape. The result is a comprehensive taxonomy that classifies assets into 3 Supersectors, 10 Sectors, and 42 Subsectors based on use case, underlying technology, and other differentiators. 
Click to see the Digital Asset Taxonomy System Methodology.
Explore What DATS Can Do For You
Designed to support changes and growth in digital asset markets, DATS is for:
Asset Managers and Research Analysts: Sector exposure analysis, strategy execution, and attribution reporting
Data Providers: A reference data map allowing systems to categorize, manage, and follow digital assets by classification
Exchanges Globally: Categorize listed digital asset technologies
Thematic Investing: Classification scheme to identify digital assets with common underlying attributes and aid in bespoke portfolio construction
News, blogs, and real-world examples.
A Crypto-Centric Approach To ESG + Network Health (N)
How do you create a crypto portfolio or product aligned with your values?
To help you decide if a project is right for you, we're proposing evaluating Network Health (N) – alongside E, S, and G.
Our Network Health (N) pillar evaluates the diversity and robustness of the network's users, codebase activity, and on-chain transactions. In fact, across the four pillars, there are 85+ potential measures specifically for assessing crypto assets.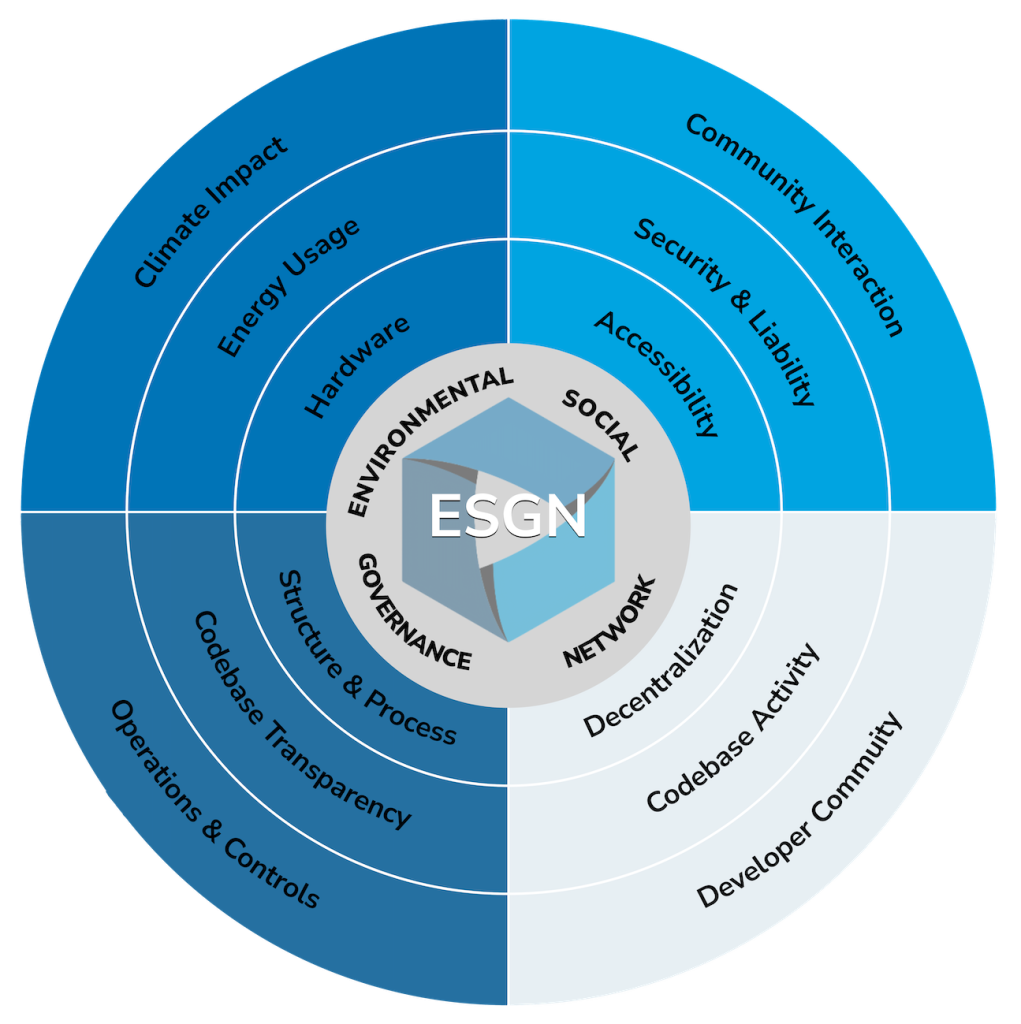 Our Industry Taxonomy classifies over 1,600 digital assets that exist within public blockchains.
In evaluating ESG for crypto assets, we've added Network Health (N) - alongside E, S, G.
Take advantage of our Data.