Clean and objective pricing data for 200+ digital assets. Get intraday and daily close reference prices that are based on the DAR methodology or your own bespoke solution.  
WHAT IS OUR "CLEAN PRICE"?
Market manipulation is a major concern for institutional investors and regulators in the crypto space. There are over 300 digital asset exchanges across a globally fragmented market and each has its own policies related to security, technology, compliance, and oversight, which makes sourcing accurate pricing data a challenge for market participants.
DAR delivers a "clean price" that is calculated from reliable data sources that have been objectively vetted to determine if reported trades represent economic trading between a real buyer and seller.
We do not accept exchanges or token projects as clients, which allows us to protect against biases and strengthens the objectivity of our pricing data.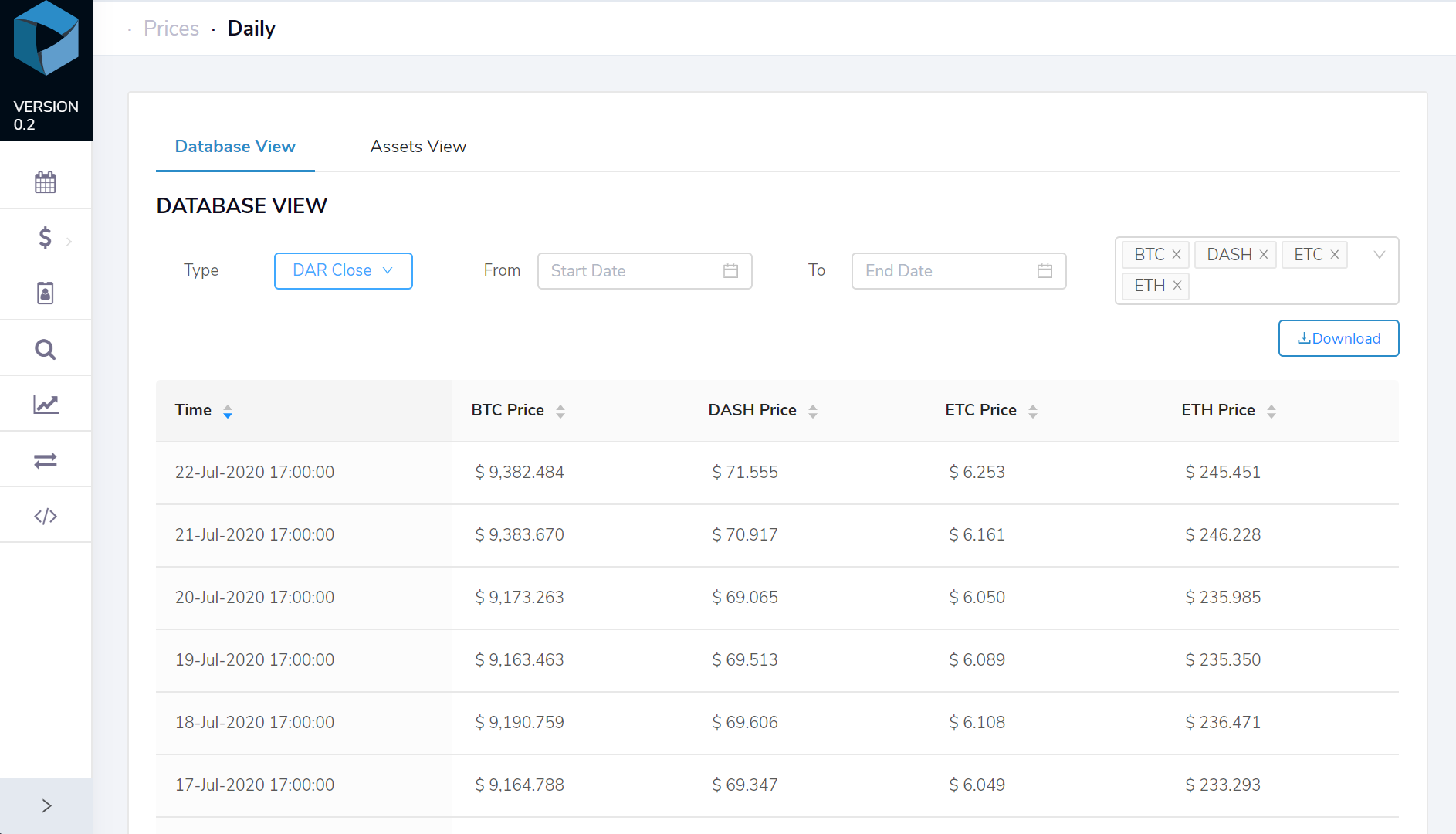 Clean pricing on over 200 digital assets calculated from qualified exchanges with quality controls to remove outliers, duplicates, anomalies, and indications of manipulation.
Intraday and close prices can be customized based on geography, liquidity, trading pairs, or calculation methodology to meet your requirements. 
Our pricing data includes market data for each digital asset, such as market cap, volume statistics, circulating supply, inflation rate, and more.
HIGH QUALITY, RELIABLE DATA
Our clean pricing data is the result of a multi-step process:
We follow an objective vetting methodology to choose the exchanges that are included in our pricing data. Quantitative and qualitative criteria are used to ensure the selected exchanges meet institutional diligence standards and that our price is based on economic trading between real buyers and sellers. Exchanges can pass preliminary or comprehensive vetting, which results in two tiers of pricing: 
Tier 1 pricing is aggregated from exchanges that pass comprehensive vetting

Tier 2 pricing is aggregated from a broader set of sources
We work directly with exchanges that pass vetting to ensure the continued quality of our data by:
Agreeing to long-term data source contracts

Configuring downtime alerts and updates on any issues that might affect data collection 

Monitoring exchange news and performance for updates that would affect its vetting status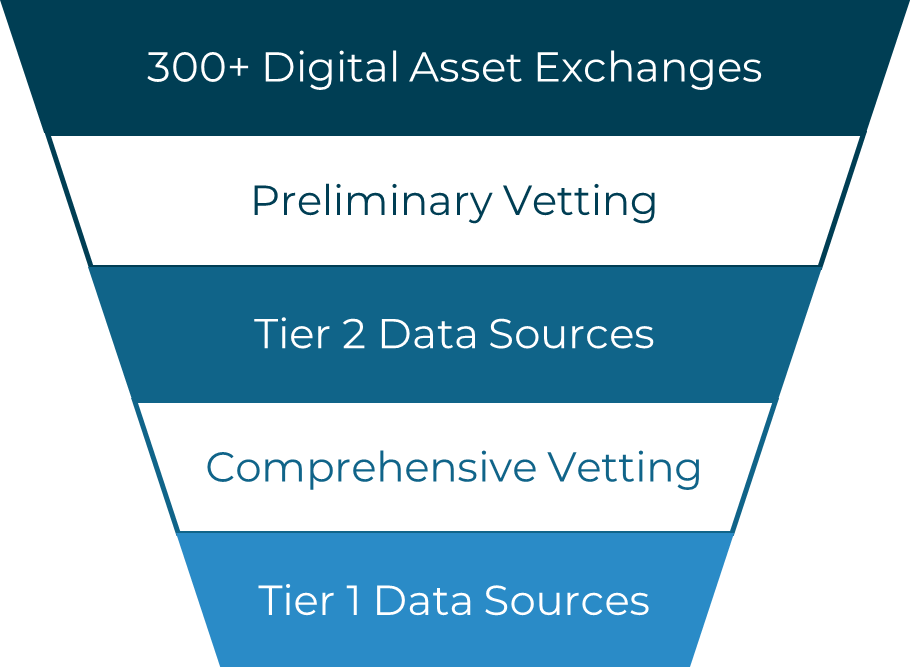 We collect trade data from qualified exchange partners and implement quality controls to remove outliers, duplicates, anomalies, indications of manipulation, and other factors.

We calculate a price based on our methodology or a client's custom requirements. The DAR calculation methodology is a volume-weighted average price (VWAP) that is quoted in select fiat currencies, BTC, and ETH. 

Pricing data is delivered at specified intervals, with options for one second, end of day, end of period, and bespoke timing available. Data is delivered via API, the DAR Portal, or a custom method.